Our Happy Clients
"Working with Vanessa was a great experience. We were first time home buyers and Vanessa made the whole process very easy. She was very informative and gave us all the information we asked for and more. She was able to find details about different homes that we were unaware of. We never felt rushed or pressured to put in an offer on any location we did not like. She setup auto emails and we would get notifications as soon as a house was listed. We went to some locations that had amazing photos on the realtor app, but when we were physically there, were not a fan of the location and did not feel like we were wasting her time. Vanessa was very responsive to any questions or comments we had, even when she was out of town. If Vanessa was unavailable to show us a house within hours of us asking, she would coordinate for someone else to show us so we never missed a place. With the market so hot, seeing a house the day it was listed was crucial. We felt very lucky to be able to work with Vanessa directly and would recommend her to anyone looking to buy property." - Tony D.
"Vanessa is amazing! She went above and beyond to help us find our PERFECT home. She was extremely helpful with every step of the process. We never felt lost or like we weren't sure what was next. She was always on top of everything. We highly recommend her and will definitely use her for all of our future real estate needs. She's stuck with us now! Thank you, Vanessa, for making this process easy and fun! We so appreciate you and everything you've done for us! We're so grateful that we found you!" - Rebecca L.
"I absolutely can't say enough wonderful things about Vanessa. She is absolutely amazing. No one will work harder for you AND do right by you. Trust me when I say, she truly cares about her clients.
We recently went through Vanessa to sell our home. It was my first time selling a house, and this move was emotional to say the least. I don't think I ever got through one phone call without crying, and she was always there, whenever I needed her. The only bad thing about leaving Colorado, was leaving not only my realtor, but a very dear friend of mine. Thank you so much again for everything. If you do not have Vanessa as your realtor, then you do not have the best." - Rebecca B.
"Vanessa has been such a tremendous help in finding our first home. We loved her honest opinions and advice and she always had our best interests at heart. We found our home after just a month of searching with Vanessa. Everything went smoothly and she always had an answer to our (many) questions. Thank you so so much for everything, you're the absolute best!!! :)" - Elise M.
"Vanessa has been amazing. We moved here in April and have been renting. We thought it would take forever to find a new build but Vanessa found us what we wanted within a few weeks. She has helped us through every stage and on the final walk through, she noticed and pointed out every ding and defect for correction. You will be in great hands with her." - Sidney L.
"Vanessa was invaluable to my wife and I as we searched for our dream home. She showed great patience over two long years. We never felt rushed or pressured. In fact, Vanessa often guided us away from a quick commission for herself so we could get the perfect home. She listened well and guided us to a builder we trust. We moved in this week and could not be happier. Thank you, Vanessa" - Brent U.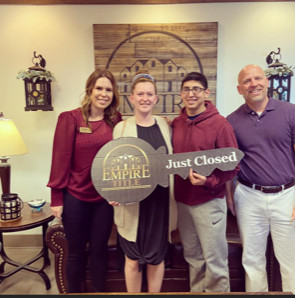 "Vanessa was wonderful to work with! My husband and I bought our first house last fall and could not have asked for a better experience. Vanessa stuck with us every step of the way and was determined to help us find our dream home. She still checks in from time to time to see how things are going. I would recommend her to anyone!"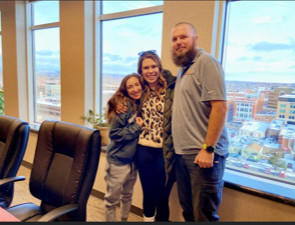 "Vanessa is an awesome realtor. In this housing market, where houses can sell in mere hours, she would make herself on call all hours of the day. We would tell her, "hey we really would like to see this house" and she would have the appointment set up the same day. We found our dream home with her. We didn't know if we would be able to close on our new house until last minute and the buyers on our old house wouldn't give us an extension to pack the rest of our household goods. We had less than 36 hours to pack up the rest of our 1800 square foot house. I took off work the following day, Vanessa came to my house at 8 in the morning and finished packing with me for an additional 6 hours!!!! If you want a realtor who is committed to you and who actually wants to give you home, not a house, she's the one for you!"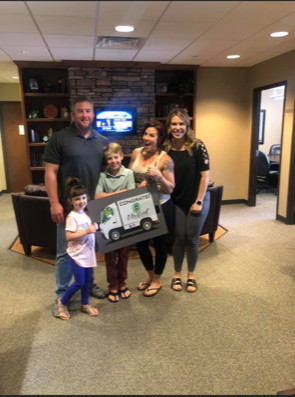 "Vanessa is the best realtor I have dealt with. Cool, down to earth, and willing to fight for her clients. She stuck with me and my wife as we struggled to find our dream home. When we found it, we closed on the house in less than 30 days. Definitely recommend her to anyone. I wouldn't be surprised if other realtors hired her to find them a new home."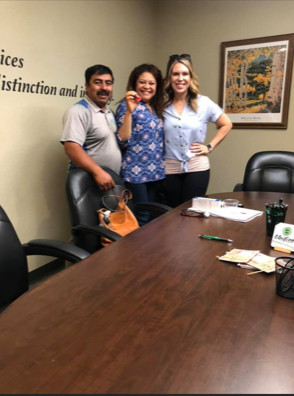 "Vanessa is hands down the best realtor in Colorado Springs. I couldnt have asked for a better experience when buying a home. Because of her hard work, we closed on our dream home and couldnt be happier. Not to mention, Her extremely generous gift at closing was such a sweet surprise. Just another reason we love her and will continue to use her for home purchases or sales in the future."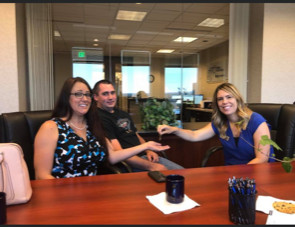 "With no previous knowledge of the Colorado Springs area, we selected Vanessa randomly off the web. We felt as though she had a trusting face! Turns out, we were correct! At one point, she even concurred with us to gather more information before making an offer. She could have encouraged the opposite, which would have had HER best interest in mind, instead of OURS. Vanessa was a great communicator who was always the consummate professional. She was responsive, very calm, and to us, INVALUABLE! We found the perfect place, thanks to her gifts! Anyone who selects Vanessa for their realtor will be very glad that they did. BEST REALTOR EVER! We are very grateful. Thank you Vanessa!"